Animal Services Veterinarian Technician
- 2018-05-25
City of Grand Prairie, TX
Base salary:
Salary: $36,548.93 - $55,819.50 Annually
Description:
Job Summary
Under general supervision, is responsible for performing complex technical work assisting a Veterinarian in the medical care of animals at the city's animal shelter by applying knowledge of animal care, handling, husbandry and veterinary practices.ÂMay be assigned additional duties related to cleaning dog runs, cat cages and other areas of the shelter.
Essential Job Functions
Assists veterinarian with spay/neuter surgeries; sedates and prepares animals for surgery, monitors animals general health and vital signs during procedures and while recuperating.ÂMonitor and regulate patient temperatures by using heated tables, pads, water bottles, and wrapping patients in blankets and towels.ÂPrepare animal for surgery â€" clip surgical fields with straight margin, minimize tissue trauma, properly scrub and prepare surgical fields, maintain clean fields when moving patients, properly position and align animal for surgery.
Â
Assists veterinarian with and administers prescribed medications, both oral and injectable, to animals in order to provide support and nursing care.ÂProperly calculate medication dosages and volumes of liquids or tablets to be administered. Identify a patient's level of pain and possible causes of pain, and understand the medications and methods to control pain.
Â
Prepares for and assists veterinarian with routine and emergency medical procedures, including but not limited to wrapping wounds, blood draws, nail trimming, SQ fluids, IV and IM injections, IV catheter placement, fecal tests, microscopic exams, grooming needs and gland expression, etc.
Â
Performs daily health checks on all animals in the shelter; reviews all sick slips by examining and medicating if required, and moving animal to appropriate isolation area if required.
Â
Set up and maintain equipment including respiratory and heart monitors, heating pads, autoclave, and surgical instruments, etc.ÂCheck and maintain O2 machines and anesthetic equipment.
Â
Process each animal by examining and documenting in computer database all health information, vaccinations and any minor medical attention provided, veterinarian notes, presence of microchip and all animal description information.
Â
Perform routine diagnostic tests including but not limited to parvo, heartworm, fecal floatation, skin scrapings, urinalysis, fungal cultures, etc.
Â
Prepare rabies specimens for health department testing.
Â
Assists with euthanasia as required.
Â
Cleans kennels and provides animal care as directed by shelter management.
Â
Cleans and disinfects the Surgery Center kennel and health care areas for prevention of infectious/zoonotic disease.
Organize, clean and sterilize surgical instruments and packs.
Maintain clinic inventory and assist in ordering supplies and medications.
Â
Maintain surgery and controlled substance logs.ÂKeep controlled drugs secured to meet Drug Enforcement Agency and state board specifications.
Â
Computer data entry and record keeping according to established protocol.
Â
Remain productive during slow times by seeking additional duties such as cleaning, stocking or other tasks.
Â
Develop and maintain shelter emergency plan.
Minimum Qualifications
Must have a High School diploma or GED
Must be a graduate of an American Veterinarian Medical Association (AVMA) accredited veterinary technology program or equivalent. This is similar to obtaining an Associate's degree.
Three (3) year's experience as a veterinary technician or assistant; preferably in a shelter environment, but may consider other relevant medical and leadership experience.ÂMust possess intermediate computer skills, including Microsoft Office and ability to learn shelter software, Chameleon.
Must be currently licensed (or can obtain a license within 6 months of hire date) as a veterinary technician in the state of Texas.ÂMust complete all requirements to maintain license.
Valid Texas Class C driver's license
Euthanasia Certification orÂmust be able to obtainÂlicense within 6 months of hire date.
Ability to read papers, periodicals, journals, manuals, dictionaries, thesauruses, and encyclopedias. Ordinarily, such education is obtained in high school up to college. However, it may be obtained from experience and self-study.
Ability to deal with system of real numbers; practical application of fractions, percentages, ratios/proportions and measurement. Ordinarily, such education is obtained in high school up to college. However, it may be obtained from experience and self-study.
Ability to write reports, prepare business letters, expositions, and summaries with proper format, punctuation, spelling, and grammar, using all parts of speech.ÂOrdinarily, such education is obtained in high school up to college. However, it may be obtained from experience and self-study.
The employee normally performs the duty assignment according to his or her own judgment, requesting supervisory assistance only when necessary. The assignment may be reviewed upon completion. Performance is reviewed periodically.
No responsibility for the direction or supervision of others.
Work requires analysis and judgment in accomplishing diversified duties. Requires the exercise of independent thinking within the limits of policies, standards, and precedents.
Closing Date/Time: 6/6/2018 5:00 PM Central
About company:
Employer:
City of Grand Prairie, TX
This listing is managed by: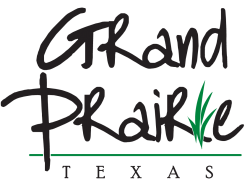 About City of Grand Prairie
The City of Grand Prairie, Texas, is centrally located in the Dallas/Fort Worth Metropolitan area. With a population of 184,620, Grand Prairie is the 15th largest city in Texas and in the top 150 nationwide. The City has approximately 1,700 employees.
Named 10th Safest Major City in Texas (of 34 cities with 100,000 or more population) by the FBI's Uniform Crime Reporting System.
In 2015 Grand Prairie ranked among the best in the nation for the following, when analyzed by WalletHub.com, a leading personal finance outlet, against the 150 largest U.S. cities by 19 key metrics such as diversity, leisure and median annual income:
1st Place: Starting a career
4th Place: Monthly median starting salary
5th Place: Number of entry-level jobs
6th Place: Housing affordability
6th Place: Workforce diversity
10th Place: Best City for Families