VP, Health Center Operations
Description: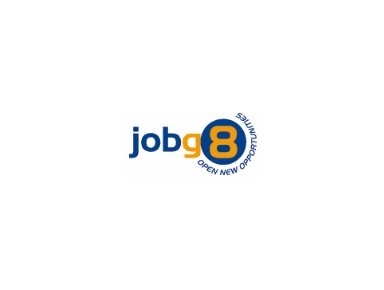 JOB CONTENT
1. Position Summary:
(Overall purpose of this position)
Oversee and direct the operational management of health center services across all locations to assure patient satisfaction, achieve financial results, adhere to quality standards and optimize operating efficiency.
2. Essential duties and responsibilities which must be performed in order to carry out the position purpose summarized above:
(The following description is a general representation of the key duties and responsibilities of this position. Other duties may be assigned, as required.)
A. Lead, direct and manage staff: select, hire, train, coach, counsel; monitor and assure performance. Evaluate departmental roles and structure to assure efficiency and effectiveness and provide professional growth opportunities where possible. Assure optimal staffing across all sites.
B. Work directly with the Chief Medical Officer and Vice President of Behavioral Health to foster systems of care integration for health center patients.
C. Supervises all satellite health center site managers. Coordinates the Ridge Road site meeting. Senior manager responsible for addressing interdepartmental issues at the Ridge location.
D. Supervises the operational leadership of the following programmatic areas: Refugee health, Dental, Midwifery/Women's Health, Pharmacy.
E. Maintains and ensures compliance with health center policies and procedures. Assure that health center operations are consistent with the principles of Patient Centered Medical Home (NCQA and TJC) and the Joint Commission.
F. Evaluates, develops and implements new procedures, policies, protocols, and standards for improving patient care, service delivery, and support operations. Assures consistent application of all organization's policies and practices.
G. Promotes clear and continuous communication and adequate information flow throughout the organization. Leads the weekly Operations meeting to respond to health center issues across the organization.
H. Collaborates with interdisciplinary departments to develop operational strategies that assure high quality care and patient outcomes.
I. Establish goals for assigned staff/departments to support the achievement of the annual and strategic plan.
J. Oversee the development and administration of operating budgets in assigned areas. Accountable for the financial results of the areas supervised.
K. Lead and direct the management of facilities and facilities management staff, including space planning, project management and capital budgeting
L. With the Vice President of Business Development, oversees the assessment and researches the feasibility of developing potential new programs or offering expanded services throughout the clinic.
M. Represent NFP to professional and community organizations on a local, regional and national basis as needed.
N. Maintain state of the art knowledge on health center operations including the Federal compliance standards for health centers.
O. Serve as a member of the Senior Management team, participating in the development of organizational strategy and policy.
P. Oversees the satisfactory resolution of patient service issues and problems. Serves as the organization's Patient Grievance Officer.
3. Qualifications:
A. Specific knowledge, training or skills required to perform the duties of this position. Specific concepts, courses, training programs or required certifications:
(To perform this position successfully, an individual must be able to perform each essential duty satisfactorily. The requirements listed below are representative of the knowledge, skills and abilities required. Reasonable accommodations may be made to enable individuals with disabilities to perform the essential functions.)
Master's Degree in healthcare administration or nonprofit management.
Broad general knowledge of healthcare, preferably within the FQHC environment, including workflow development, innovative models of care, HIPPA, healthcare quality and safety regulations.
In-depth written and oral communication skills: demonstrated ability to present material orally or in writing in an articulate and concise manner; demonstrated ability to listen to and process other's points of view.
Demonstrated decision making skills; demonstrated ability to recognize alternatives, evaluate relevant information and make timely decisions.
Demonstrated leadership skills: coaching, team development, conflict resolution, goal setting.
Demonstrated ability to achieve desired results through collaboration with strong team leadership and membership skills.
Broad, general business know-how: planning, budgeting, marketing, data analysis and investigative skills.
In-depth emotional intelligence: demonstrated self-awareness, accurate self-assessment, sensitivity and empathy, openness, reliability and consistency.
Computer proficiency: demonstrated understanding of the application of related functional information technologies and data management, knowledge of EMR.
Demonstrated problem solving skills using root cause analysis.
Demonstrated ability to adapt to and effectively manage a rapidly changing internal and external environment.
B. Essential Physical Demands and Working Environment:
(The physical demands and work environment described below are representative of those that must be met by an employee to successfully perform the essential functions of this position. Reasonable accommodations may be made to enable individuals with disabilities to perform the essential functions.)
Ability to see, communicate, hear and utilize electronic communication devices.
Office work environment. Local and national travel required at times.
C. Previous experience that is necessary background to qualify for this position:
Seasoned level of non-profit healthcare management experience.
Broad general management experience
RE PORTS TO AND EVALUATED BY: President & CEO